Course Overview
This course will provide you with the required knowledge to develop the necessary expertise to perform a Food Safety Management System (FSMS) audit by applying widely recognized audit principles, procedures and techniques.
Acquire the knowledge and skills to plan and carry out internal and external audits in compliance with ISO 19011 and ISO/IEC 17021-1 certification process.
Master audit techniques and become competent to manage an audit program, audit team, communication with customers, and conflict resolution.
Course Agenda
Understand the operations of a Food Safety Management System (FSMS) based on ISO 22000
Acknowledge the correlation between ISO 22000 and other standards and regulatory frameworks
Understand an auditor's role to: plan, lead and follow-up on a management system audit in accordance with ISO 19011
Learn how to lead an audit and audit team
Learn how to interpret the requirements of ISO 22000 in the context of a FSMS audit
Acquire the competencies of an auditor to: plan an audit, lead an audit, draft reports, and follow-up on an audit in compliance with ISO 19011
Duration
5 days
What is Provided?
Comprehensive course notes
Lunches are provided
Certification
Delegates who successfully complete the IRCA Approved exams will recieve an internationally Certified Certificate.
Location
South Africa, Nigeria, Tanzania, Botswana & Namibia
Booking and Registration
Please email sales@lopterraservices.com for a registration form and booking details or book now.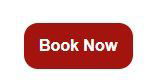 Do you wish to book up to or more than 4 delegates, consider an in-company course (Lopterra will deliver this course at your premises). Please call us on +27 11 083 6811, +234 80 665 977 28
See other courses below
---