Course Overview
This course provides with a thorough knowledge for implementing the Food Safety Management system. Those managing or tasked with implementing an organisation's food management system should attend this course.
Course Agenda
Understand ISO 22000 requirements and how to meet them
Implementation of the ISO 22000:2018 system and standards in your organization
To support and advise your business in food safety management
How to register the fundamentals and expectations for audits
Pre-requisites
A good understanding of the Food Safety Management systems is required.
Duration
2 Days
Certification
Successful delegates will recieve a certificate of achievement for this course.
Locations
South Africa, Nigeria, Tanzania, Botswana & Namibia
Booking and Registration
Please email sales@lopterraservices.com for a registration form and booking details or book now.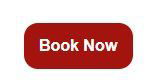 Do you wish to book up to or more than 4 delegates, consider an in-company course (Lopterra will deliver this course at your premises). Please call us on +27 11083 6811, +234 80 665 977 28
See other courses below
---