Course Overview
ISO 14001 certified professionals are considered as a strong asset to organisation's and government parastatals. This course will help organizations meet the future needs and expectations of their ever increasing dynamic industry.
Delegates attending this course will have their expertise boosted in line with the new standard.
Course Agenda
ISO 14000 standards series;
Auditing Process Approach including the PDCA Cycle;
Auditing ISO 14001:2015 Standard requirements;
Auditing Environmental Management System Documentation;
Auditing ISO 19011 standard requirements;
Auditing Roles and Responsibilities of Auditor;
Audit Planning - Audit Plan;
Checklists, Non Conformance Reports;
Audit Reporting;
Final Team Meeting/ Follow up;
Verification/ Audit Records;
Exercises, Case Studies etc.
Course Examination


Duration
5 Days
Eligibility
Delegates should have attended the ISO 14001:2015 introduction course and should have some experience dealing with ISO 14001:2015 internal auditing.
What is Provided?
Comprehensive course notes
Lunch is provided
Certification
Successful delegates will recieve a certificate of achievement for this course.
Locations
South Africa, Nigeria, Tanzania, Botswana, Rwanda & Namibia
Booking and Registration
Please email sales@lopterraservices.com for a registration form and booking details or book now.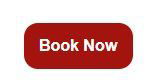 Do you wish to book up to or more than 4 delegates, consider an in-company course (Lopterra will deliver this course at your premises). Please call us on +27 11 083 6811, +27 (0) 72 390 4560, +234 806 659 7728
See other courses below
---